tasha_tr@gic

Add tasha_tr@gic as a friend

tasha_tr@gic will be notified and will have to accept this friendship request, to view updates from tasha_tr@gic and their ratings you must follow them.

Remove tasha_tr@gic as a friend



About me
I am what they call a disturbed child. But no one can really figure me out. I am in high school and im in ROTC. I have a promotion this week on May 7 at 5:30 pm. My birthday is on May 21. I LOVE JAKE T AUSTIN!!!!! I am not into school but so into friends...I LOVE YOU MELINDA!!!!!
Kei -n- Tasha!!!!
I love you Kei!!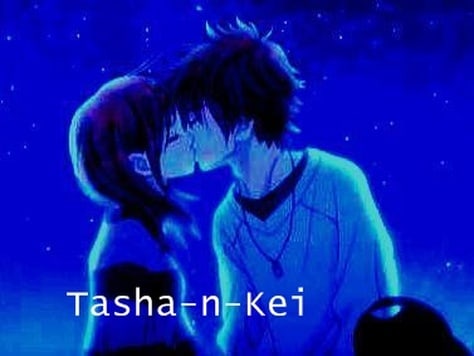 FAKE FRIENDS: Never ask for food.
REAL FRIENDS: Is the reason you have no food.

FAKE FRIENDS: Call your parents Mr / Mrs
REAL FRIENDS: Call your parents DAD/MOM

FAKE FRIENDS: Never seen you cry
REAL FRIENDS: Cry with you

FAKE FRIENDS: Borrow your stuff for a few days then give it back
REAL FRIENDS: Keep your stuff so long they forget it's yours

FAKE FRIENDS: Know a few things about you
REAL FRIENDS: Could write a book about you with direct quotes from you

FAKE FRIENDS: Will leave you behind if that is what the crowd is doing
REAL FRIENDS: Will kick the whole crowds butt that left you

FAKE FRIENDS: Would knock on your front door
REAL FRIENDS: Walk right in and say 'I'M HOME!'

FAKE FRIENDS: Are for awhile
REAL FRIENDS: Are for life

FAKE FRIENDS: Will talk bad to the person who talks bad about you.
REAL FRIENDS: Will knock the person out that talked bad about you

FAKE FRIENDS: Would ignore this
REAL FRIENDS: Will send this to all their real friends and hope to get it
back!

If you were killed today, I'm sorry I wouldn't be able to come to your
funeral, because I'd be in jail for killing the
person who did it.


First, I wanted to let you know that I love you to death & think you are
amazing!

Second, if I don't get this back I understand...

I have a game for you. Once you read this letter, Try to send it to 14
people that you really care about, including
the person that sent it to you. If you receive at least 7 back then you
are:

**Amazing
Single
About my collections
I love Evanescence, Nervana, and Killswitch Engage. I do listen to some old fashion music. My favorite song from Evanescence is bleed(i must be dreaming)I love that song My curse from killswitch Engage and heart shaped box from Nervana. I also like Mindless self Indulgence!!
Lists
Recent reviews
Posted : 10 years, 5 months ago on 7 May 2009 07:05 (A review of
Underworld (2003)
)
This movie got me started in my vampire obsession. Not twilight.

0 comments,
Reply to this entry
Movies
TV
Games
DVDs
Top rated

My dvds page

Rated 1 dvds

Comments